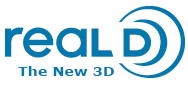 It happened; Oversold is a bad thing on airplanes, but a good thing for RealD; Reuters reports that RealD's IPO raised 33% more than expected – 12.5 million shares are sold vs 10.75 expected, at $16 per share vs $13-$15/share range expected.
The total therefore is $200,000,000 in, minus costs and minus the amount that shareholders were selling (which is 52% of the sale, of which the late Roy Disney's Shamrock Capital Advisors sold 1.4 million shares, according to Businessweek.)
As chronicled later in this running diary, the original expectation when filing the S1 was for "up to $200 million" in sales, for a valuation of 1 billion dollars. So, in the end, a nicely managed IPO.
[……]