[caption id="attachment_322" align="alignleft" width=""]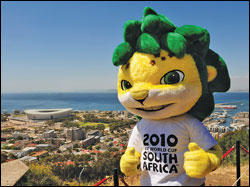 FIFA will move forward with plans for 3D telecasts of the World Cup despite the Aruna fallout.[/caption]Variety is reporting that German exhibitors are saying "no thanks" to 3D World Cup feeds due to technology inefficiencies: low resolution, interlace effects and poor production standards.
The report says that Cineplex Deutschland, a nationwide association of multiplex and theater owners with the "most 3D screens in Germany, and Nuremberg-based exhib group Cinecitta are among operators that turned down the 3D World Cup broadcast. An unspecified group of "viewers" at test screenings.
[……]