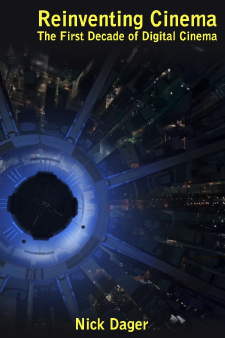 Nick Dager, editor & publisher of the website Digital Cinema Report, has released Reinventing Cinema: The First Decade of Digital Cinema.
It is an e-book, and until the end of July there is a 26% discount from the $7.99 price. So, let your friends know so that they can enjoy the perfect summer reading piece (and won't ask you all those questions about digital and 3D glasses when you are together in the Autumn.) In fact, buy one as a gift for several people, just to test how easy giving e-books actually is.
Following are a few chapters, many more of which are available at the above link.
[……]