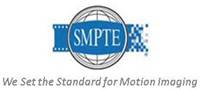 The process of staying on top of standards has advanced another step to modernity. Instead of a CD-ROM subscription plan, which naturally could only be kept up to date at production cycle points, SMPTE has announce a new online subscription service (beginning 1 November) that allows online access to SMPTE Standards, Recommended Practices, Engineering Guidelines and Registered Disclosure Documents. The non-member price is $800, while individual members pay $500.
Why is this interesting? As we see from the recent IEEE 1722 (A/V over ethernet) voting and passage, the protocol still has another 6 weeks to wait before approved by the Board, plus another 3 months (at least) waiting for the publication cycle – getting the magazine printed and distributed. Only then, after publication, can the protocol be called a standard. But until then, people involved with the process might have variations of the documents, but the interested public will have nothing. Online publication will help speed this process.
The following email to the membership explains the details and contact information for questions and suggestions…and yes, if you have a subscription now, it will be converted to online…tres cool.
[……]